My good friend Shawn Heath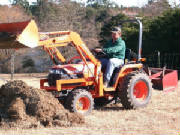 brings his tractor over and helps level the ground.
The frame is up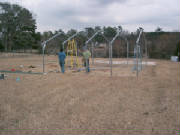 and ready for the roof.
The front is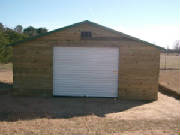 covered with 1 X 6's.
The rear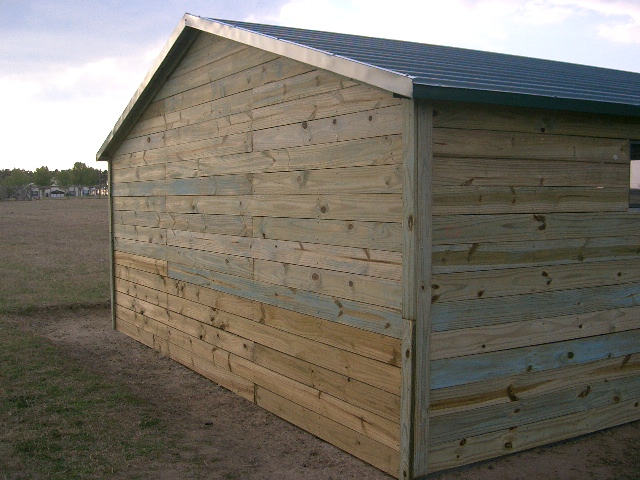 and left side finished
Well it looks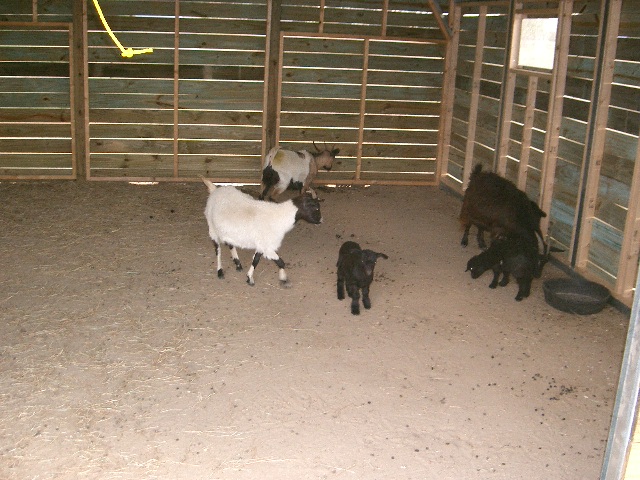 like the goats approve!
The frame and roof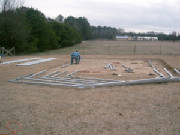 are delievered
The roof is on and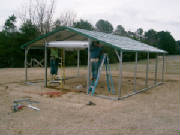 the front door installed.
The framing on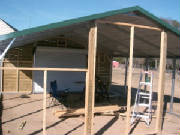 the rear has begun.
The right side is complete.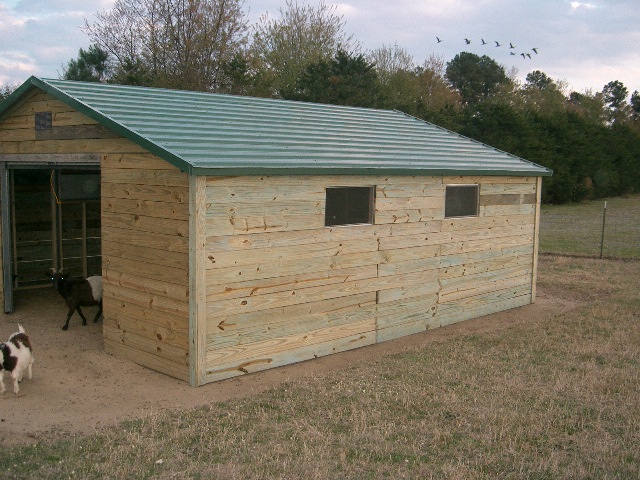 Now one to the inside.
Now it is time to start on the inside. I am adding gates at the door and going to build three stalls in the rear.